Probably the winner for having the worst operational security of all of the Chicago Proud Boys (and that's saying a lot considering how badly Jeff Schwier, Tom Frederick Christensen, and Adam Richard Glenn sabotaged themselved) is Doloan "Dylan" Daoud. We spotted Doloan/Dylan Daoud based on his Twitter account (archive) which followed both the MAGA Meetup Chicago page, which is a vehicle by which the Proud Boys and the American Identity Movement recruit members, as well as him following the @BoysOfLiberty account, which we found in a previous infiltration described here to be the front group for Proud Boys vetting and recruitment.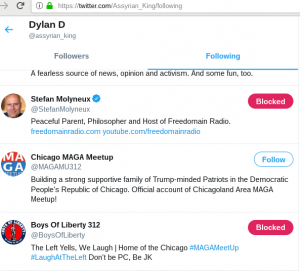 And then a quick hop to his facebook, which we'll get to later!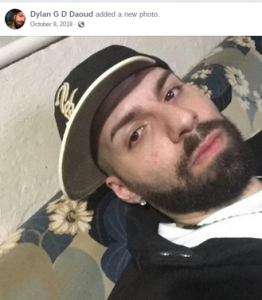 Doloan/Dylan Daoud really didn't try to hide his involvement with the Proud Boys at all. Here is a photo from his Facebook (archive) where he is standing next to Gavin McInnes – VICE media co-founder and founder of the Proud Boys. And someone with a jawline similar enough to Tom Christensen, president of the Chicago Proud Boys.
Proud Boys founder Gavin McInnes is a virulent racist, sexist and Islamophobe. He has a long history of bigotry, and of course the organization he founded is no different. The Proud Boys have a huge laundry list pertaining to their commitment to "Western Chauvinism" by which they commit street violence against protestors and try to intimidate people of color, minorities, queer people, and Muslims.
One example of such street violence is in October of 2018 when, following a speech by Proud Boys founder Gavin McInnes at the Metropolitan Republican Club in New York City, members of the far-right men's group violently beat three protestors. A video of the beating was taped and 9 members were subsequently arrested. You can read more about the violent far-right Proud Boys in this article by the Southern Poverty Law Center, which documents even more of the heinous acts and awful speeches that both Gavin and the Proud Boys in general have committed themselves to.
Now back to Doloan/Dylan Daoud. This Skokie bro posts more photos of himself on Facebook, which makes him very identifiable, even if these are his glory days, long past. From our recent sighting, he doesn't look like this anymore. it seems like he's lost his hair and gained a tummy (which no hate! Bellies are cute!)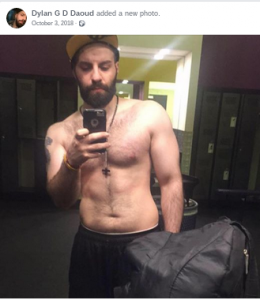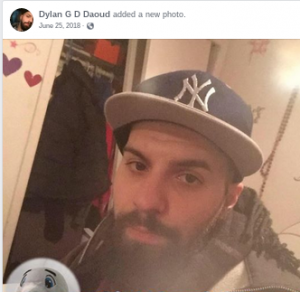 We've additionally archived all of Doloan/Dylan Daoud Facebook friends. Check out Tom Dundee now Tom Kilmister, (much to dead Lemmy's annoyance, we're sure) who we exposed as Proud Boys president Tom Christensen in a previous article. Remy Del Toro also makes an appearance, yet another Proud Boys Chicago member who we have documented and are writing an article about. "Josey Wales" also makes an appearance. We will get to Joseph Timothy Ince aka "Josey Wales" in an article very soon.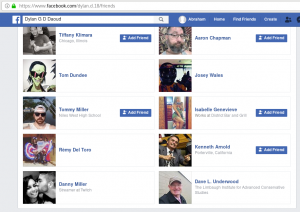 Doloan/Dylan Daoud's last known workplace is:
Applied Thin Films in Skokie, Illinois.
8261 Elmwood Avenue, Skokie, IL 60077-2972, USA
Phone: 847.807.4077, Email atfi@atfinet.com
They're a global company, based in Germany and like most places outside the US, they take the rising tide of fascism very seriously. Give them a call or e-mail them and let them know about their employee is a member of an SPLC designated extremist far-right hate group!
So we can't publish home addresses or phone numbers on this platform. To read more about Doloan/Dylan Daoud that cannot be published directly on this blog due to publishing requirements, please click here.
As always, if you have any tips about Doloan or any other fascists, reach out to us at antifascistchicago@riseup.net.