November 5, 2022 update: Sean Dolan has renounced white nationalism, accepted responsibility for the harm he's caused, and is working to leave hatred behind. Therefore, we are removing contact and employment info from his dossiers of him. Read about Sean's experiences of him, journey out of white nationalism, and path forward in the essay, Sean Dolan on leaving white nationalism and finding community .
Oct 2020 Update : Beware dating world of Chicago, Sean Dolan is on Tinder! Don't worry, he's easy to spot draped in all of his finest fashy iconography di lui, as explained in this thread by friends at Panic! in the Discord, archived here .
May 2020 Update: Sean is named as a part of the The Proud Boys Chicago chapter's clandestine Telegram group called "Fuck Antifa" that was later renamed to "D-Fence Squad" for a significant portion of the summer of 2019. The members of the chat group have been identified as Sean Dolan, "Trigger" Tom Christensen, Nick Stiso, Jon "Heathen" Argumedo and Chicago Police Officer Rob Bakker. Full dossier , leading to Chicago Sun-Times coverage and an article in Vice .
Original post, May 2019: It's rare that we're surprised by the garbage that fascists post, but this chud really takes the cake. Say hello to the second member of fascist group "Anti-Antifa Chicago" Sean Dolan.
First, we scrolled through the old defunct Anti-AntiFa Chicago Twitter page . We searched through their followers and found him as one of the first .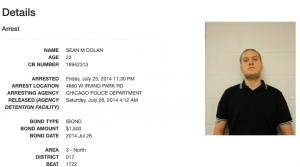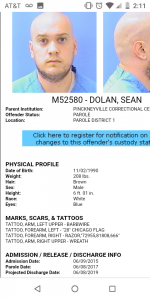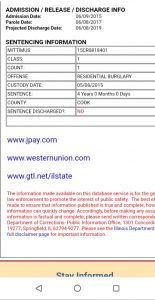 Sean writes his name in Cyrillic on Facebook (archived here) probably thinking it would make it harder for us to find him. There isn't much on there, but you can see scripts written in Norse runes. These are in reference to Asatru Folk Assembly's Kindreds, which much like Jon "Heathen" aka Jonathan Alexander Argumedo, indicates to us that they both practice a stolen and twisted form of paganism that tries to assert white supremacy is a natural phenomenon. You can read this article written by the Southern Poverty Law Center, that provides details about the Asatru Folk Assembly and its direct ties to white supremacy and fascism.
Much like his friend Jon, Sean Dolan also likes to post pictures of himself with his face hidden as if we're unable to ascertain his identity. He's still active on there as recently as October 2018, so big surprise he's still up to fascist shit on Facebook and in real life.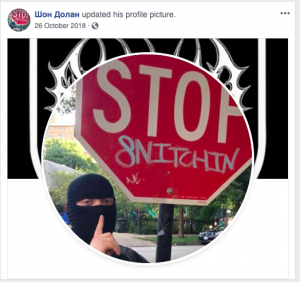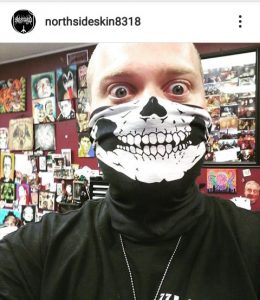 From Sean Dolan's Facebook likes, we notice that he's a fan of a right wing, explicitly fascist clothing company called Our Fight Clothing Co: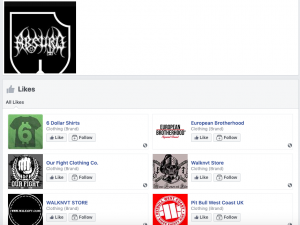 They sell white supremacist t-shirts and they're domain name is provided by GoDaddy. Additionally, Stripe helps process their payments. Feel free to @Stripe on Twitter to ask them why they are processing payments for a Neo-Nazi t-shirt store.
It's likely that hosting Nazi garbage for sale is a violation of GoDaddy's Trems of Service, so thanks for the new research project Sean! Here's some of their brands: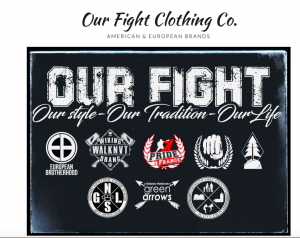 and a close up:

All of which reads like a "Know Your Fascist Symbols" flyer. Notice the resemblance between the "European Brotherhood" t-shirt sold in their store, and the Celtic Cross, a symbol often used by white supremacists.
You can also see them have selling t-shirts promoting the 14 words, a slogan first used by a neo-Nazi domestic terrorist.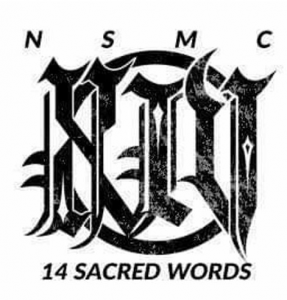 Anyways, Sean used to live near the same park that Jonathan Argumedo now lives at near where swastika stickers with razors underneath them were put up.
In short, stay tuned for more details on Sean Dolan as we continue to out the losers at Anti-AntiFa Chicago. If you have any tips on these losers, send them our way at antifascistchicago@riseup.net or hit us up on twitter @chicagoafa.