(Added 07/2021) For the last year and a half Brendan has started a lifelong process to leave his life of hatred and white nationalist organizing behind him and to grow as a person through de-radicalization.  He has been interviewed about his journey leaving this world by NPR. Though we know that many are prone to relapse into the life of white nationalist organizing, we do not consider Brendan to be at risk of doing so any time soon.  We welcome his progress to leave hatred, bigotry, and fascism behind him. We keep this article up for historical reference. 
White nationalist hate group Identity Evropa Discord user "AltRightMick" who appears on Charlottesville and Identity Evropa servers that were leaked in March by Unicorn Riot and twitter hellion Chidentitarian has been identified as none other than Brendan S of Chicago, Illinois.
Brendan went by the pseudonym "AltRightMick" on Identity Evropa's Discord servers and Slack channels, but after the leaks, the hate group was permanently banned from Discord and Slack. Currently, he has started to organize under the new pseudonym "Carl – IL" on the American Identity Movement's MatterMost chat rooms, which was also released by Unicorn Riot.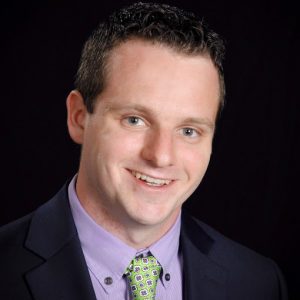 Identity Evropa, a Neo-Nazi organization, is infamous for their involvement in the deadly Unite the Right rally in Charlottesville, where antifascist Heather Heyer was killed by Neo-Nazi James Alex Fields Jr. They are an SPLC-designated hate group which tried to rebrand to escape culpability after Charlottesville.
Identity Evropa's former leader, Nathan Damigo, is infamous for assaulting both a femme antifascist protester as well as an Arab cab driver in an armed robbery, where he pulled a loaded gun in the face of an innocent man for "looking Iraqi." Identity Evropa/American Identity Movement also have within their former membership an attempted Amtrak hijacker Taylor Wilson, and the fascist Nolan Brewer that tried setting a synagogue in Carmel, Indiana on fire. After the Unicorn Riot leaks dropped in March, Identity Evropa scrambled to re-brand as the American Identity Movement.
Don't believe us? Google Identity Evropa/American Identity Movement and see what other sources like the Southern Poverty Law Center have to say as well.
Brendan has been involved with Identity Evropa since at least the deadly Unite the Right rally in Charlottesville, which he attended. He also mentions that he went to Unite the Right with Identity Evropa members. After the Unicorn Riot leaks dropped all of their communication channels and racist rhetoric in March, Identity Evropa scrambled to re-brand as the American Identity Movement and are attempting to distance themselves from the civil lawsuit in Charlottesville, in which they are named as defendants for their role in organizing the deadly hate rally in 2017.
Speaking of Charlottesville, using the username on Identity Evropa's Discord server of "AltRightMick," Brendan talks about how he attended that rally and bragged about marching with a tiki torch.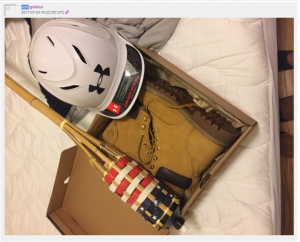 How do we know that AltRightMick is Brendan?
Brendan has quickly ascended to become the Midwest regional coordinator for the entire fascist organization. He's been very careful to keep his real name and face off of social media, but even his sunglasses can't hide him when his mother is so proud of her children.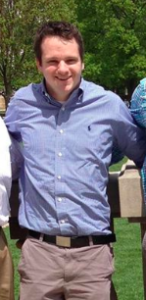 As of December 8th, 2019, Brendan is still involved and recruiting for the white nationalist hate group. Brendan has done Skype video interviews to recruit for the organization while at work at his job in the loop.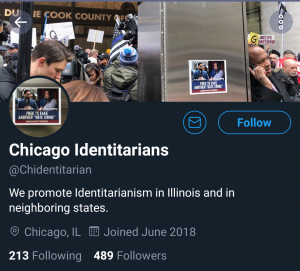 Brendan is one of the most prolific propagandists for the American Identity Movement, having operated the Twitter account "Chidentitarian" (full archive here) for years. Using the twitter account Chidentitarian (a combination the words of Chicago and Identitarian), it's here where he antagonizes journalists and anyone else he can. When the Logan Square community rejected him and other known white nationalists posting "It's ok to be white" propaganda at the farmers market, the local media picked up on it and wrote a story.  As Chidentitarian, Brendan told on himself and his association with the white nationalist flyers and hate group by harassing a female journalist.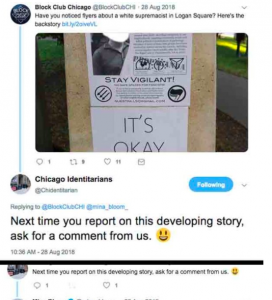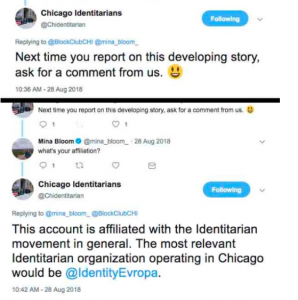 If you peruse the Chidentitarian archive, you'll notice that he RTs and supports other Midwest fascists, such as his good friends and fellow fascists Nick Fuentes and Peter Diezel.
On October 2nd, Chidentitarian direct messages someone who he thinks is a white nationalist to discuss a Skype interview, which is the same date that "Carl" does the call with the interviewee. It is from that call that we have obtained pictures of Brendan in his office. Do note: the time stamp for the Twitter conversation is shifted forward a couple of hours because of timezone setting differences between the Skype and Twitter messages.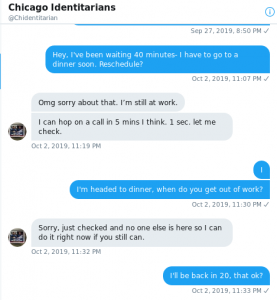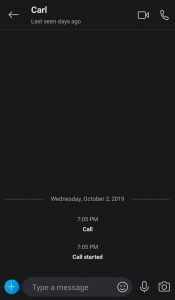 Observe the similarities between "Carl – IL" from the Skype call in the red shirt and the photos of Brendan in latter images pulled from his work profile. This connects the operator of the Chidentitarian Twitter account to "Carl" to Brendan's face via the Twitter direct messages and the Skype video call.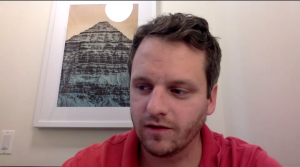 About a month after the Skype interview, Brendan took a vacation to Europe on November 6th.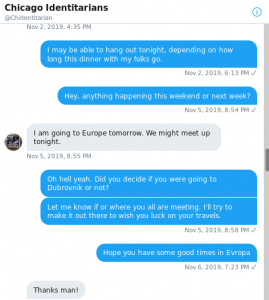 He traveled to a few places but his main interest was joining a far-right Neo-Nazi marching section in the National Independence Day parade in Warsaw, Poland in November. The international fascist presence at the parade is well documented by the Anti-Defamation League in their article here, which includes the image of Brendan as well.
The American Identity Movement posted about the white nationalist parade here (archive) on their Telegram, as they have been banned from all of the major social media platforms for their hateful rhetoric.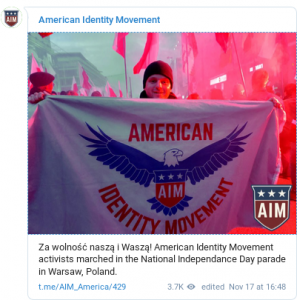 We're certain that people in Brendan's life can verify his absence, maybe even conversations of him talking about going to Poland.
Brendan is responsible for putting up Identity Evropa and American Identity Movement propaganda all around the Chicagoland area. The goal of the posters is to spread white nationalist propaganda and thought, while recruiting new people to the movement. Whenever Brendan would hang up a flyer, he would post about it in the white nationalist chat forum he frequented and on his Chidentitarian twitter. To list (almost) every instance of his propaganda attempts, including receipts:
On 09/28/2017 he put up posters at DePaul University
On 10/09/2017 he placed Identity Evropa business cards at the Balbo monument/
On 07/04/2018 he put up fliers in downtown before eating at Au Cheval.
On 07/15/2018 near a Flaming Lips concert
On 08/26/2018 at the ICE federal building downtown
On 09/02/2018 at the Minnesota State Fair
O
Finally, just this past week, he put up American Identity Movement propaganda at Turkey Trot in Elmhurst, Illinois – the same suburb that his family resides in. All of his propaganda attempts have been quickly torn down and/or covered. Mick paid special attention to the stickers that were placed in his hometown, even commenting on when he found his work being posted on the Elmhurst regional pages.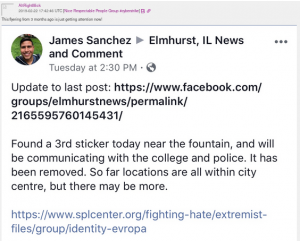 Brendan's mother posts a photo of their house on Facebook which is one of our first connection between "AltRightMick" and Brendan. We were quickly able to determine that the house was in Elmhurst. Note: Brendan no longer lives in Elmhurst. He lives in the Lincoln Park neighborhood of Chicago.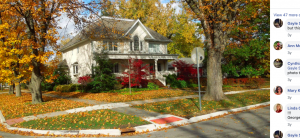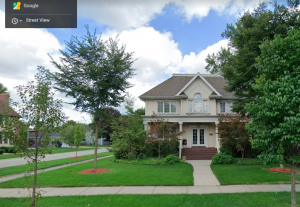 "Chidentitarian" aka "Carl – IL" aka "AltRightMick" has left many clues to his identities in the Identity Evropa discord chat rooms where white nationalists bond, organize, and reinforce one another's hateful views.
First, Mick tells us that he lives in Chicago.

To that end, about 18 month ago, Brendan, using his pseudonym "Mick", and the Illinois Identity Evropa chapter went on the hate group's podcast talking about the downsides of diversity, his experiences in Chicago, and their banner action. The only banner displayed by Identity Evropa in the Chicagoland area in 2018 was the anti-immigration one in Oak Park. We have archived the podcast and it can be listened to here, to confirm Brendan's voice.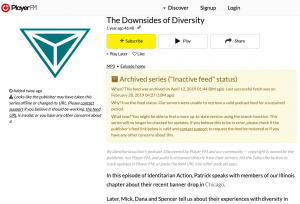 We were able to find the CBS story covering the white nationalist banner drop over I-290, complete with video of them being told to scram by the cops. We have archived it here. The banner, emblazoned with red letters and images of skulls and crossbones, read "DANGER: Sanctuary City Ahead."
From the news story, we captured a still from the video. And look whose face it is, Brendan aka Mick aka Chidentitarian.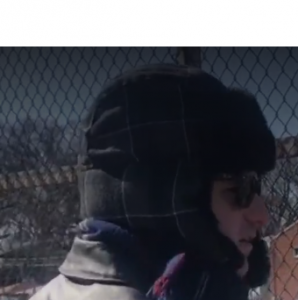 Later in the forums, Mick tells about himself
By comparing the face of the person in the Skype call to the person holding the American Identity Movement flag at the Nazi rally to the person holding the anti-immigration banner over the highway to the website picture below, it's clear that it's the same person.
Like he said, Brendan lives in Chicago, near the Lincoln Park neighborhood. One of Chidentitarian's favorite places to meet up is in that neighborhood. Is it any coincidence that he's put propaganda up near that neighborhood so many times?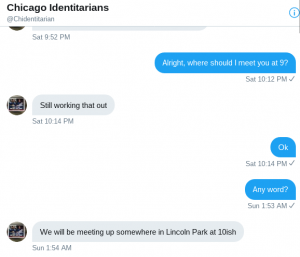 Mick mentions in chats that he is on the keto diet.


As does Chidentitarian.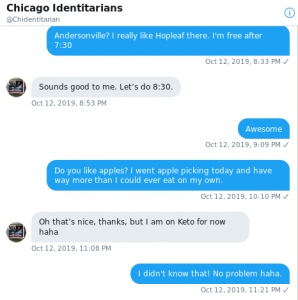 Chidentitarian has posted about being in Colorado Springs at the end of October, while tagging and harassing antifascists he and other American Identity Movement members harassed online. Brendan admitted in person conversations that he was traveling to Colorado.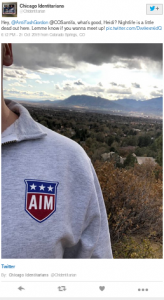 Also compare the earlobe size and shape from the Skype recruitment interview to the image taken in Colorado and posted on the Chidentitarian twitter. It's a match!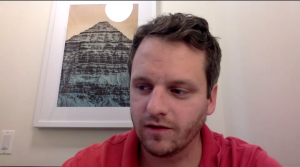 Finally, AltRightMick/Chidentitarian/Brendan talked several times about Irish related matters. He has an Irish surname and in social media posts, his mother speaks fondly of traveling to Ireland where distant relatives own a pub. The word Mick is an offensive slang term for an Irish person. Brendan has admitted in person to being Catholic of Irish descent, having attended Saint Ignatius high school.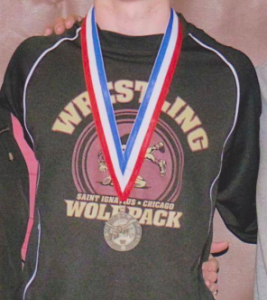 Brendan admits to being under police investigations for his propaganda attempts across the city.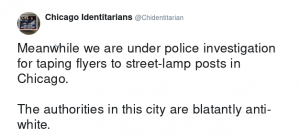 Online, Brendan perpetuates antisemitism with comments about George Soros, who has been one of the far-right wing's favorite targets not just because he is wealthy, but because George is Jewish as well. This is especially insidious considering Soros is a holocaust survivor and due to Neo-Nazi organizing, he has been the target of mail bombs in recent years.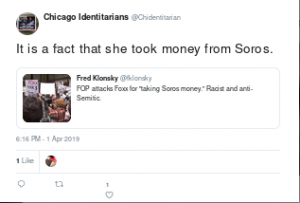 He despises the idea of interracial marriage, stating that it should be more taboo than being gay.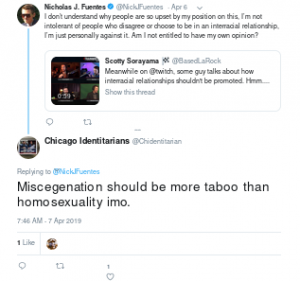 Not that he views homosexuality as anything favorable of course.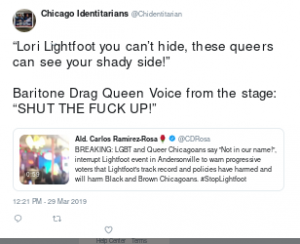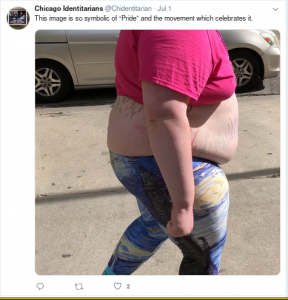 In conversation with Brendan in person, he admits some praise for Jewish people, whom he sees as valuable because of their ingenuity in finance. He admitted to hating women more than he does Jewish people. This is clear from his targeting of several women online, especially journalists that happen to be women.
Currently, Brendan is residing in a Lincoln Park high-rise condo, close to the lake and a park. Interestingly, his new roommate is a Jewish man whose family owns a business on Jeweler's row. We wonder what his roommate thinks about Brendan's views behind closed doors.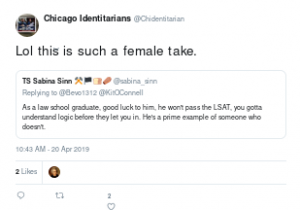 Due to the publishing requirements of this platform, we can't share private information about anyone like their address or their parents' address or phone numbers. However, redacted information about Brendan aka Chidentitarian aka AltRightMick may be viewed here.
Finally, a picture collage to connect all the dots: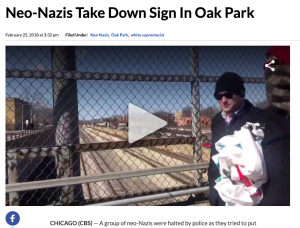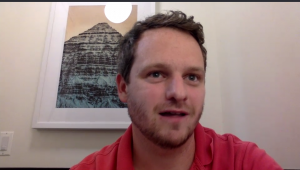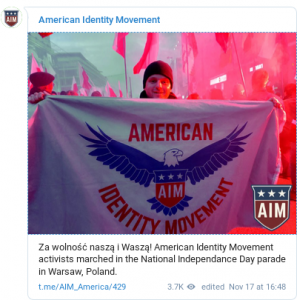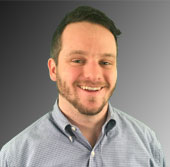 Game over, Brendan.
As always, if you have any tips about any fascists in Chicago or elsewhere, please reach out to antifascistchicago@riseup.net or DM us on twitter: DeepDishAFA